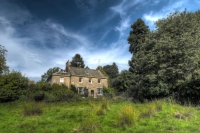 Embodied Listening is a way of compassionate listening that enhances and benefits any communication. This weekend training is interactive and experiential. Meditation and compassion methods are combined with specially designed exercises to help develop greater listening skills. Described as enjoyable and transformative by our participants, this method harnesses the power of being present while listening so we can truly hear and respond to what is being communicated.
Many of us have experienced what it is like not to be listened to. Also many of us have struggled when listening to another. Perhaps wishing to say the right thing, to give advice or feeling stressed when the conversation becomes difficult. Listening can then become exhausting and stressful. This course will show you how change any stresses of listening so that listening is enjoyable for you and beneficial for the other person.
There are two basic skills explored and learnt in Embodied Listening.
These are quietening the mind and following the speaker. Quietening the mind happens when fully present. We find the peaceful silence within ourselves and truly hear what the other is saying. Following the speaker is following the flow of communication, staying right there with the other person, without pre-empting their journey or rescuing them from crossing difficult terrain. As the Listener we also refrain from interposing our own destination.
Origins of Embodied Listening
Embodied Listening is a stand-alone module of Awareness Centred Deep Listening Training – ACDLT®. ACDLT® was developed by Rosamund Oliver, and is currently being used by professionals all over the world.
For more information about the content of this course please contact: This email address is being protected from spambots. You need JavaScript enabled to view it.
Who is it for?
If you are looking for an introduction to the skill of Deep Listening then this course is for you. Participants completing this course are eligible to attend further courses with our Deep Listening Training.
The course is for anyone who wishes to develop their listening skills and apply these to develop communication in relationships at home or in work. It will be of particular interest to those offering care as well as those who are interested in developing more compassionate exchanges in their lives.
This course is led by Rosamund Oliver.
Course fee: £110.00, which includes course materials, vegetarian lunch on both days, hot drinks and snacks. Gluten and dairy free diets can be accommodated, please request when booking.
Accommodation is not included in the course fee. For details of how to book accommodation please see below.
The reasonable cost of the course allows those coming from abroad to consider hiring a car at the airport and staying in local accommodation. You might also like to take an extra day or two to see the beautiful countryside.
This training is hosted by Pema Lhakhang, and you can register for the course at REGISTER below. We will reply with full booking information.
To book directly or for information about accommodation or travel, please contact Adele Hersey via email This email address is being protected from spambots. You need JavaScript enabled to view it. or telephone 0044 (0) 7939575240
Further Information about location, travel and accommodation.
Location: This course takes place in the inspiring location of Northumberland National Park at Pema Lhakhang, Thorneyburn Old Rectory, Tarset, Northumberland, NE48 1NA, UK.
The beautiful valley of Tarset is within the Northumberland National Park. The Northumberland National Park Authority is responsible for the protection of the natural beauty, wildlife and cultural heritage of the Northumberland uplands – 405 square miles of hills and valleys stretching from Hadrian's Wall northwards to the Cheviot Hills on the border with Scotland. Tarset is the least populated parish in England, with a population of around four people per square mile which contributes to its deeply peaceful atmosphere. We are surrounded by wild moorland, woodland and rivers. We are also in the heart of a Dark Sky Park which is one of the best places to see the stars in Europe as there is virtually no light pollution. For more information go to https://www.northumberlandnationalpark.org.uk/visitor-info/
Travel: Flight: Newcastle Airport +car hire/taxi from Newcastle Airport
Tarset is located 45 minutes by car from Newcastle Airport.
Cars can be hired at Newcastle Airport.
Taxis can be booked from the airport Tel: +44 (0) 191 214 6969 or via https://www.newcastleairport.com/passengers/getting-here/by-taxi/ Train to Newcastle and then train through to Hexham +car hire/taxi fromHexham. Taxi from Hexham call 0044 1434 220570.
Car The postcode for satellite navigation is NE48 1NA.
For further directions please contact Adele Hersey, details above.
Accommodation:
- Wild Northumbrian (2 minute walk)
Yurt accommodation with camping kitchen and shared bathroom.
Website: www.wildnorthumbrian.co.uk Email: This email address is being protected from spambots. You need JavaScript enabled to view it.
Tel Rob Hersey 0044 (0)1669 650166 (evenings), 0044 (0)7720053724 (mobile).
Village of Greenhaugh (20 minute walk)
- The Holly Bush Inn
B and B and self-catering
Website: www.hollybushinn.net Email: This email address is being protected from spambots. You need JavaScript enabled to view it.
Tel 0044 (0)1434240391.
- Annie's Cottage, Greenhaugh, NE48 1PW
Self-catering holiday accommodation. Opposite the Holly Bush Inn. Sleeps 3/4. Contact Caroline or Libby. Email: This email address is being protected from spambots. You need JavaScript enabled to view it.
Tel: 0044 (0)1434 240210.
- Tarset Tor Bunkhouse and Bothy (Five minute drive)
Website: www.tarset-tor.co.uk
Tel 01434240980. Email This email address is being protected from spambots. You need JavaScript enabled to view it.
- The Boe Rigg Camping and Rooms (Five minute drive)
Website: theboerigg.co.uk
Tel 01434240663, Email This email address is being protected from spambots. You need JavaScript enabled to view it.
Village of Bellingham (Ten minute drive)
Bellingham has shops and plenty of accommodation: hotels, self-catering cottages, as well as camping and caravan sites.
Information: www.visitnorthumberland.com/bellingham
For further information about accommodation please contact Adele Hersey, details above.