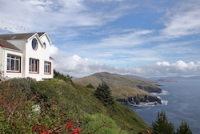 Deep Listening Intensive
Transforming communication
In-person course over five days
With Rosamund Oliver and John Douglas

20:00 Wednesday 27th September – 13:30 Sunday 1st October, 2023
Deep Listening is a complete practical training using the transformational method of Awareness Centred Deep Listening Training ACDLT® designed by Rosamund Oliver, which harnesses the life-changing potential of bringing simple awareness to listening.
Participants will find that this course complements their existing communication skills as they personally experience the ability of the natural listening mind to hold a safe listening container.
Participants gain information about their own way of listening through a variety of interactive situations designed to reflect what is truly happening in listening. This approach is suitable for communicating with people from all walks of life and with all types of team working. Appreciating our different ways of communication is central to this method.
Topics covered during the course
Deep Listening Training is designed to deepen participant's capacity for listening at all levels of communication in work or clinical situations using specific practical tools. The following areas are addressed:
The three core skills of Embodied Awareness, Supportive Presence and Generating Compassion.
Extending awareness of what arises in the listening encounter, both spoken and unspoken.
Applying evidence-based contemplative practices to support effective communication.
Generating compassionate, embodied listening to build greater resilience for the listener, with less exhaustion and burnout.
Enhanced ways of self-reflective listening, as part of self-discovery and self-supervision.
Integration of this method back into work and life.
Training Methods used
Experiential and interactive sessions.
Guided reflections and contemplations.
A variety of specially designed listening exercises.
Short topical presentations with time for questions and discussion.
Practical ways of integrating methods in listening situations.
Interactive group work with both large and small groups.
Journaling. Time for self-reflection, integration and personal work.
For whom?
As basic listening skills are not covered, this course is designed for people who already have experience of using listening as an essential part of their work or life activity. This is an experiential training and places are limited. Places are in high demand so immediate booking is advised.
A certificate of attendance will be issued. The programme counts for 28 contact hours of training.
Validation pending with the Nursing and Midwifery Board of Ireland for 24.5 Continuing Education Units.
The course is led by Rosamund Oliver and John Douglas.
Location: This training is hosted by Dzogchen Beara Meditation Centre in West Cork, Ireland in their clifftop shrine room, with floor-to-ceiling windows offering spectacular ocean views.
Fee: €435.00, concession €375.00. Vegetarian lunches and light evening meals are included in your fee. Limited accommodation is available on site for a separate fee. Book early!
Booking: This training is hosted by Dzogchen Beara Retreat and Meditation Centre, and you can book for this course directly with them at Booking below. This will take you to another website.