Dzogchen Beara Meditation and Retreat Centre, West Cork, Ireland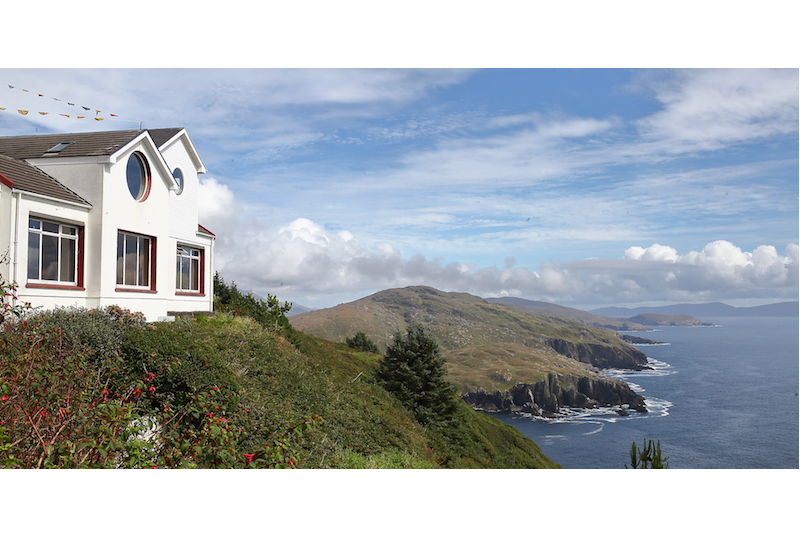 Dzogchen Beara is a long established Meditation and Retreat Centre in West Cork, in southwest Ireland, located on the wild and beautiful Beara Peninsula. It sits high on cliffs overlooking the Atlantic Ocean with breathtaking views of sea and sky.
Dzogchen Beara offers a unique combination of an inspiring venue for professional courses while imbuing the environment with a retreat-like atmosphere without any sentimental spirituality. Many people come to this haven to attend courses or for rest, and are inspired by the extraordinary qualities of Dzogchen Beara with its beautiful natural environment and atmosphere of profound peace.
The retreat will be held in our clifftop shrine room, with floor-to-ceiling windows offering spectacular ocean views.