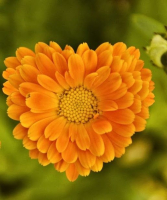 Power of Listening Online
An Introduction to Awareness Centred Listening
Two hours online
With Rosamund Oliver and the Deep Listening Team
Sunday 6th February 2022
10:00-12:00 GMT (UK and Ireland)
11:00-13:00 CET (European Time)
Course details
Through this experiential and interactive Zoom event we discover how using Awareness Centred Listening develops our listening skills, and provides a safe, compassionate space for communication. Using this method, we can transform communication on all levels.
This course will include:
• An introduction to the method of Awareness Centred Listening.
• A way of meditation to help us to listen with attention and presence.
• Space in breakout rooms to try out this listening method.
• Time for discussion and questions.
Schedule
10:00-12:00 GMT (UK and Ireland)
11:00-13:00 CET (European Time)
There will be a short break halfway through the session.
Location: Online
Fee: £38:00
Early-bird discount: £32.00 if booked by 31st December 2021
If Booking is unavailable because the course is full, you can email Kevin at This email address is being protected from spambots. You need JavaScript enabled to view it. to be included on a waiting list and we will contact you with further information.
Cancellation policy
In the case of cancellation up to four weeks before the start of a Deep Listening Training course, all course fees will be refunded, minus £30 administration costs. In case of cancellation two-four weeks in advance, half of the course fees will be refunded. In case of cancellation less than two weeks before the start of a course there would be no refund.