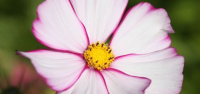 Listening to Loss - Online
Supporting bereavement with Rosamund Oliver
2.5 hours online
Sunday 5th December 2021
10:00-12:30 GMT (UK and Ireland)
11:00-13:30 CET (European Time)
With Rosamund Oliver and the Deep Listening Team
Course details
Listening to Loss is an experiential event hosted on Zoom designed to explore how listening in depth can provide solace, companionship and comfort for any of us experiencing the great change of loss.

During this half-day workshop, we find how the safe space for listening can help us come to a deeper understanding of this profound emotional and spiritual change in our lives.
This course will include:
• Safe space to consider the effect of change and loss on our own life.
• Tools for cultivating kindness when listening to experiences of loss and change.
• Gentle exercises to try out a method suitable for listening to bereavement.
• Reflection exercise for cultivating compassion for self and others.
Schedule
10:00-12:30 GMT (UK and Ireland)
11:00-13:30 CET (European Time)
There will be a short break halfway through the session.
Location: Online
Fee: €30:00 Concession: €25.00
This training is hosted by Dzogchen Beara Retreat and Meditation Centre, and you can book for this course directly with them at BOOKING below. This will take you to another website.