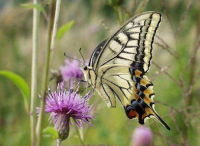 Awareness Centred Listening Online
Develop depth skills and confidence in your online listening
3 days online
With Rosamund Oliver and the Deep Listening Team
6th March, 20th March, 3rd April 2022
08:30 - 11:30 and 13:00 - 16:00 (Ireland, UK)
09:30 - 12:30 and 14:00 - 17:00 (European Time - CET)
There will be a short break halfway through each session.
Course details
This experiential and interactive Zoom-based course takes place on three consecutive Sundays: 6th and 20th March and 3rd April 2022.
Awareness Centred Listening is designed for Listeners wishing to develop their online and face-to-face listening skills. Using this method, the Listener can provide a safe, compassionate space for online or face-to-face listening in which real contact is experienced. This method transforms communication in all listening settings.
This event will include:
Short presentations in the method and how to apply it into listening.
Time in breakout rooms with like-minded people to try out the specially designed, interactive, communication exercises.
Guided reflections and meditations to practice listening with embodiment and presence.
Small groups of participants.
Time for feedback on listening, questions and answers.
We ask you to attend all sessions. There will be 18 contact hours of online course time.
Location: Online
Course fee: £250.00 - Early-bird discount extended - £210.00 if booked by 28th February 2022.
Book early because the number of available places is limited.


Testimonials about this method

"To me it was remarkable that on Zoom the connections were so deep and genuine, I felt so welcome and heard. A huge compliment for creating a trusting, warm and inviting atmosphere directly from the start."
Lisa, November 2020
"It really exceeded my expectations, especially as it was online. Very grateful."
Myoko, November 2020
"Excellent hosting and very good balance between being with the whole group and breaking up in smaller groups."
Participant, November 2020
"I was so grateful for there being an online course - previously I found it difficult to attend because of additional cost of travel and accommodation etc. The online course has really enabled me to participate."


Participant, November 2020

Use the Booking button at the bottom of the page to join us and then watch out for an email from This email address is being protected from spambots. You need JavaScript enabled to view it. with further details.
Please check your JUNK/SPAM folders.
If you are an organisation wishing to send several participants please contact Kevin Baker via email: This email address is being protected from spambots. You need JavaScript enabled to view it. for our group booking rates.

Cancellation policy

In the case of cancellation up to four weeks before the start of a Deep Listening Training course, all course fees will be refunded, minus £30 administration costs. In case of cancellation two to four weeks in advance, half of the course fees will be refunded. In case of cancellation less than two weeks before the start of a course there would be no refund.
The Deep Listening Team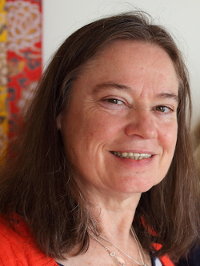 Rosamund Oliver is an international trainer who founded the Awareness Centred Listening method. She teaches Deep Listening Training in Ireland, Germany, Holland, UK and Spain.
Her work has included teaching stress reduction to nurses at hospices, creating a prison meditation project and training professionals in how to combine contemplative methodology with listening methods.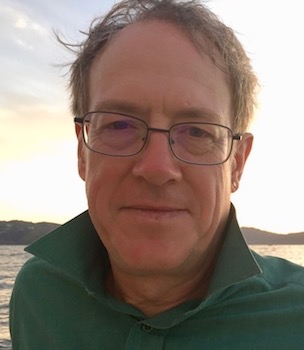 Kevin Baker, Administration Manager
Kevin is the Administrator for the Deep Listening Training office. He has supported Deep Listening since he first attended Deep Listening Training in 2012. He endeavours to apply the principles and practice of Deep Listening in his everyday life, as well as in his work in customer service and in retail environments.

He has professional experience of desktop publishing, reprographics and online administration. He is helping to facilitate a weekly meditation group in his home town.