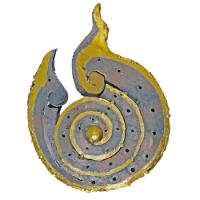 Awareness Centred Listening Online
Voor mensen die kennis willen maken met de methode of hun luisterervaring willen verdiepen
10 weekse online training
Met Ingrid Neijnens
Maandagavonden 25 September - 4 December, uitgezonderd 16 Oktober
19.30 - 21.30u. (Midden-Europese tijd - CET) 2023
Course details
Deze tienweekse, ervaringsgerichte en interactieve, online training (ZOOM) is gepland van 25 september tot 4 december 2023, iedere maandagavond met uitzondering van 16 oktober 2023.
De online training beoogt een veilige, compassievolle ruimte en tijd te creëren. Deelnemers van vorige online trainingen zijn verrast te ervaren dat er online een sterke verbinding gemaakt kan worden waarbij zowel de verdieping van eigen luisterervaring als ook het gehoord worden lerend is. Soms op een manier die op persoonlijk vlak helpend is, hoewel dit niet de opzet van de training is.

Wat je kunt verwachten:
drie kernvaardigheden: lichamelijk gewaarzijn, vergezellen, bewustzijn
meditatieve oefeningen.
luisteroefeningen in kleine groep (break-out rooms)
uniek is de feedback die je krijgt en geeft op het luisteren
tijd voor vragen en gesprek
micro-oefeningen.
Geestelijk verzorgers kunnen accreditatiepunten krijgen voor de SKGV. Heb je geen of weinig ervaring met ZOOM meld dit dan. Ik kan je dan informatie geven en we kunnen het voorafgaand aan de eerste bijeenkomst doornemen als daar behoefte aan is.
Locatie: Online
Kost: € 200,00 Bij annulering tot 4 september € 180,00 retour, daarna € 100,00 retour.
Aanmelden: Per email This email address is being protected from spambots. You need JavaScript enabled to view it.

Mijn website: www.luisterlef.nl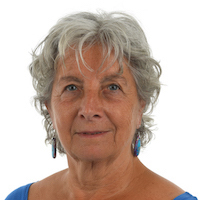 Ingrid Neijnens has been a certificated ACDLT trainer since 2020. During the covid situation she started online ACDLT listening and became very enthusiastic about her experience with this. She currently delivers this listening method in a hospital, finding that her experience as a spiritual caregiver in Catharina Ziekenhuis in Eindhoven is very helpful for that. She would now like to bring this to more hospitals and to general practitioners. Ingrid studied theology, is a mindfulness and self-compassion trainer and did a four-year training in Clownspirit (bringing together playing and awareness). She holds two meditation groups in her hometown Valkenswaard in the Netherlands. Being a Deep Listening Trainer feels like all her interests and education of years are coming together. She gives the Deep Listening training both face-to-face and online in Dutch.