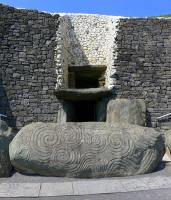 Advanced Deep Listening Online
For deep listeners who have completed the five-day "Deep Listening Training" or the "Deep Listening Online"
10 weekly Thursday evenings
If you have not taken any online courses with us before:
You would be very welcome to join us if you would like to experience this new way of practising deep listening. We offer a one-hour session on Thursday 1st September, 7-8pm (UK, Ireland) 8-9pm (CET) where we will go through the Zoom technology we use for our listening exercises and methods. This session will be followed by 10 weekly evenings.
With Rosamund Oliver and the Deep Listening Team
Thursdays from 15th September – 17th November 2022
18:45 - 21:00 (Ireland, UK)
19:45 - 22:00 (European Time - CET)
Course details
This course is designed for listeners wishing to build upon the Deep Listening training they already have. It is only suitable for those who have completed either our online course Deep Listening Online or our 5-day face-to-face Deep Listening Intensive.
Many listeners find that our interactive and live-time approach provides real opportunities for deep listening and sharing experiences. In this course we will continue to explore our experiential understanding of Deep Listening.
Recent research has shown how much we affect each other during contact and communication both online and face-to-face, and this takes place on physiological and neurological levels. We bring this awareness into our advanced deep listening training.
Topics included
Practical awareness of different levels and modes of listening.
Listening exercises exploring interbeing and how we affect each other when communicating.
Listening in difficult and complicated situations.
Applying the method of Deep Listening in small groups.
Guided meditations to refresh the listener.
Creating a supportive environment (both online and in person) for listening.
Deeper exploration of the dynamic of shadow projections arising in listening.
Advice giving and deep listening in community.
The evenings of 29th September and 3rd November will focus on practice.
The group will be limited to 16 people.
Course fee: £295.00 - Early-bird discount £255.00 if booked by 30th June 2022. For booking please use the password sent to you in the email inviting you to this course. If you do not have a PASSWORD and are interested in joining this course, please contact Kevin at: This email address is being protected from spambots. You need JavaScript enabled to view it.
We suggest that you book early to take advantage of the early bird discount and because the number of available places is limited.
Cancellation policy

In the case of cancellation up to four weeks before the start of a Deep Listening Training course, all course fees will be refunded, minus £30 administration costs. In case of cancellation two to four weeks in advance, half of the course fees will be refunded. In case of cancellation less than two weeks before the start of a course it would not be possible to offer a refund.
The Deep Listening Team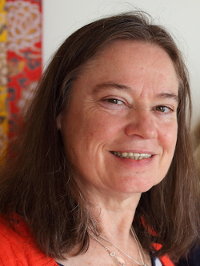 Rosamund Oliver is an international trainer who founded the Awareness Centred Listening method. She teaches Deep Listening Training in Ireland, Germany, Holland, UK and Spain.
Her work has included teaching stress reduction to nurses at hospices, creating a prison meditation project and training professionals in how to combine contemplative methodology with listening methods.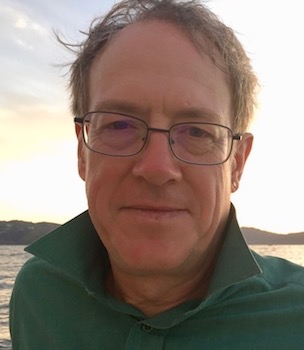 Kevin Baker, Administration Manager
Kevin is the Administrator for the Deep Listening Training office. He has supported Deep Listening since he first attended Deep Listening Training in 2012. He endeavours to apply the principles and practice of Deep Listening in his everyday life, as well as in his work in customer service and in retail environments.

He has professional experience of desktop publishing, reprographics and online administration. He is helping to facilitate a weekly meditation group in his hometown.