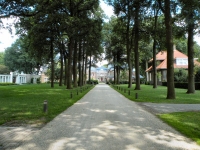 This four-day course, the Level 2 Advanced Training Deep Listening Training, is a follow-on training for those who have already completed a Level 1 Deep Listening Training Intensive. Fresh training material will be covered, supported by extensive experiential exercises, looking even more deeply at the dynamics in the listening relationship.
Participants will gain a larger array of tools, greater expertise as we look at ways to deepen our personal understanding of Awareness Centred Deep Listening and refresh our knowledge of the method. New material will be explored using specially designed experiential exercises to bring compassion, clarity and open awareness into the heart of listening. We look at the true nature of the listening relationship and we also consider how to best to create a truly supportive listening environment.
Completing a Level 1 Deep Listening Training Intensive is a prerequisite to register for this course.
The training is given in English.
Location: The course is held at Huize Elisabeth, which is a meeting and reflection center of the Franciscan sisters of Denekamp, located in the green and beautiful Twente landscape.
Fee: €567.00, includes all meals and accommodation.
Arrival: Wednesday 7.00pm
Booking: Please use REGISTER on the previous page:
This training is hosted by Trainingsbureau Mildheid & Mindfulness, Netherlands
For more information about this course please contact: This email address is being protected from spambots. You need JavaScript enabled to view it.
Tel: 0031(0)594-621807
www.mindfulnesstraining.nl
This email address is being protected from spambots. You need JavaScript enabled to view it.