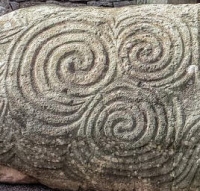 This course provides a full experience of Awareness Centred Deep Listening Training in two days. Deep Listening is listening to another without wanting to rescue or to advise. This creates space for the another, allowing them to find their own clarity and insight. This process of self-discovery leads towards resolution and healing, which is often transformative. Deep Listening emphasises the listener opening to communication while staying in contact with himself or herself.
Content
The three core skills of this method, embodied awareness, supportive presence and compassionate connection, are explored personally with participants throughout the course in an experiential and interactive way. We also use meditation and reflection to deepen our experiences of embodied compassionate communication. A key focus throughout is integration by using practical ways to bring this into our work and in everyday life.
The method of Awareness Centred Deep Listening Training (ACDLT®) combines understandings drawn from psychology and neuroscience with the methodology of contemplative practices in compassion and meditation.
For whom?
This experiential and interactive course is designed for those who would like to learn this powerful Deep Listening method and further develop confidence in their listening skills. This course is suitable for those who already use listening as an essential part of their work and who wish to complement and enhance their listening expertise.
Described as enjoyable and transformative by our participants, our method harnesses the power of being present while listening so we truly hear what is being communicated.
The course is led by Rosamund Oliver.
Location: This course takes place in the inspiring location of Dunderry Park House, Co. Meath, Ireland, which is one hour from Dublin Airport.
Special visit to Newgrange
This course takes advantage of our close proximity to Newgrange to include a pre-booked half-day tour to visit Newgrange. Newgrange is an ancient structure built during the Neolithic period, around 3200 BC. Triple-spirals are carved on the entrance stone, ancient symbols which are the inspiration for our Deep Listening logo. The entrance is aligned with the rising sun on the winter solstice, when a shaft of sunlight shines through a 'roofbox' and floods the inner chamber.
Course fee: €430.00 The course fee includes accommodation and meals and entry fee to Newgrange. For this reason the course is half a day longer than our normal two day course. Registration and supper commence at 5pm on Thursday and the course finishes with lunch at 1pm on Sunday.
Booking: This training is hosted by Elaine Riche Care and you can book for the course directly at REGISTER on the previous page. This will take you to another website.
For more information about this course please contact: info@deeplistening training.com